In the age of social media, new traditions and trends are constantly being picked up. The latest one is from Spotify. The audio streaming and media services provider has been giving users a Spotify Wrapped at the end of each year on which listeners look back at their most memorable listening moments of the year. Of course, it too eventually became a meme and NASCAR had to jump in on the trend.
ADVERTISEMENT
Article continues below this ad
Admittedly there were very few reactions from the NASCAR community. However, the content that came out was pure gold. With 2022 entering its final month, everyone is looking forward to the New Year. Before that, everyone is taking a nostalgic look back at how the current year has passed by. The chief responders were Hendrick Motorsports, Stewart-Haas Racing, and Trackhouse Racing.
ADVERTISEMENT
Article continues below this ad
DIVE DEEPER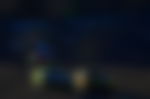 How did Hendrick Motorsports and the other two teams contribute?
First and foremost, Trackhouse Racing was clearly not going to live down the most epic moment of the season. That moment was none other than Ross Chastain's famous wall-ride at the Martinsville Speedway. That move looked good on the track and it managed to sneak him into the Championship 4 showdown at Phoenix.
Meanwhile, Hendrick Motorsports used the trend to highlight their season. For the organization, the best-performing tracks were Las Vegas, Martinsville, Atlanta, Talladega, and Homestead-Miami. They also highlighted the best pit stops for all four of their drivers. Both Kyle Larson and William Byron registered a 9.943 second stop, Chase Elliott's best was 10.043 and Alex Bowman's was 10.110. Finally, the team managed to amass a grand total of 2393 laps in the race lead.
ADVERTISEMENT
Article continues below this ad
ADVERTISEMENT
Article continues below this ad
Stewart-Haas Racing went down a more traditional route by picking their Top 5 best songs. The number one hit on their playlist was 'Can't Thank This Team Enough' by Big Team Energy. The second song was a duet called 'Bada** Burnouts' by Kevin Harvick and Chase Briscoe. Roush Yates Engines was third with 'Engine Noises', and fourth was Scanner Sounds by 'Crew Chiefs and the Spotters'. Finally, 'Storytime with Tony' by The Boss, rounded out the Top 5.
WATCH THIS STORY: "Worth Every Penny of 3 Million" – NASCAR Legend and fans unite to celebrate Tony Stewart Anniversary