After coming out as trans in 2020, 15-year-old Zaya Wade has pushed the needle in encouraging acceptance and love. Now, in her first-ever fashion cover for Dazed magazine, the model and activist is championing the importance of shutting out the noise while doing her best to remain an open door.
On March 15, Zaya, whose father is NBA player Dwyane Wade and stepmother is Gabrielle Union, appeared on the cover of the British style magazine and spoke about taking up the megaphone for transgender teens at a time where attacks on their rights have continued to escalate.
Touching on how she manages to keep her mind clear of the negativity that can often emerge on social media platforms like Instagram, Zaya explained that safeguarding has been essential.
"I tend not to interact with social media in an excessive way. Boundaries are super healthy," she told Dazed. "On Instagram, I have a filtered comment section so only the people I trust and love and know love me can comment and share positivity because unnecessary negativity causes stress. Stress gives you acne and wrinkles, and no one likes that! No one has time for that."
According to Zaya, being mentally two steps ahead of naysayers has been key to maintaining her sanity amid her rise as a public figure, or as she says, a "microphone" for LGBTQ youth.
"Emotionally, (it's about) knowing that if you are going to put yourself in a situation where you get hate, you should take yourself out of it," she explained, adding the advice that "emotional support from friends and family" should be made a priority.
As someone who is more in the public eye than most teens, from her family's fame to her own burgeoning modeling career, Zaya knows the importance of this firsthand.
Just this past January, she made headlines for her appearance ahead of her school's winter formal. At the time, both Wade and Union supported Zaya by sharing glowing photos from her big day on Instagram.
Their joint post received just shy of one million likes and hundreds of comments. While most were positive, sprinkled into the mix of heart-eye emojis were remarks filled with judgment and disapproval.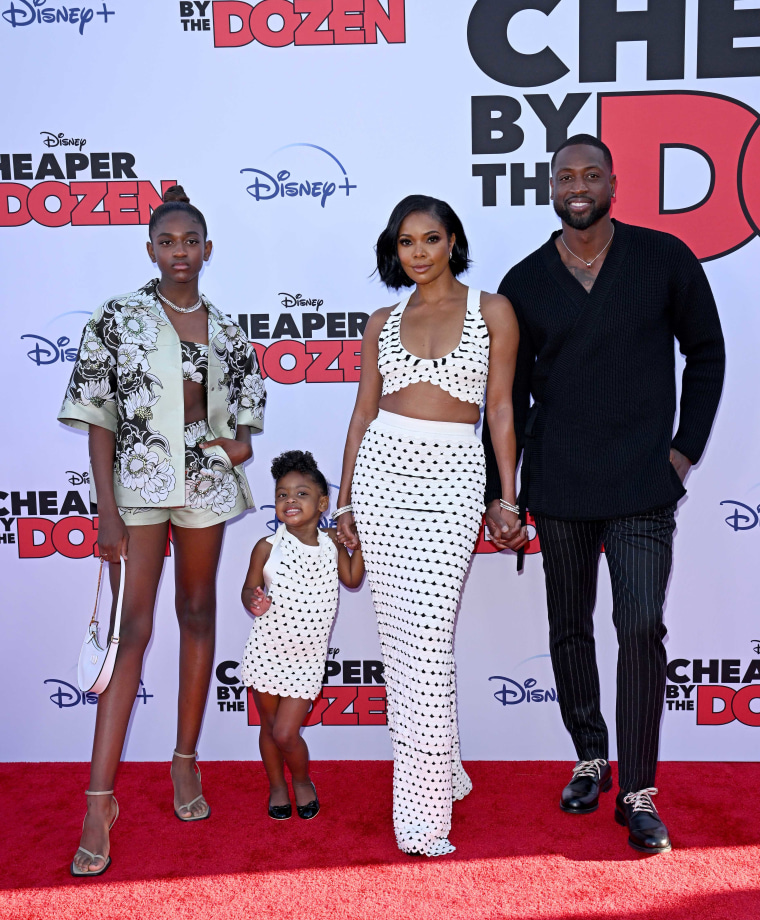 While support from her family has been helpful, Zaya underlined in her interview with Dazed that being herself has been essential to her happiness. Sacrificing the outward expressions of herself by yielding to the expectations of others, she said, is not worth it.
"I would say to protect your peace. Discovering that part of yourself and then having the courage to share it is stressful in itself. It's a lot of stress, pressure and tension," she added. "(You should) recognize that you have gone through a life-changing experience and that you deserve peace. You deserve a moment — multiple moments — to step back and take some time to sit with yourself, and in any manner of the way, just escape negativity as much as you can."