Whether a small business has been around for a century or launched as part of the recent boom in entrepreneurship and small business formation, safety should be top of mind for owners and managers.
Fostering a culture of safety in the workplace protects the health, safety and livelihood of a business' most important assets: its employees.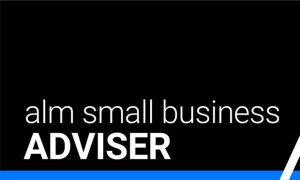 It's also a smart business decision. Work-related injuries can lead to unplanned staffing shortages, lower team morale, decreased productivity, Occupational Safety and Health Administration (OSHA) fines, and increased insurance premiums, all of which can negatively impact a business's bottom line.
As small businesses across the country continue or ramp up operations, here are a few ways they can prioritize workplace safety.
Provide support from the top — A safe workplace begins with leaders and managers setting the tone that safety is a priority and then leading by example.
There are simple ways to do this: Ensure required OSHA signage is posted visibly in the workplace. Model safe behaviors and correct employees who try to cut corners. Make sure any needed personal protective equipment (PPE) is always available and used properly. Clearly communicate safety procedures, especially during onboarding and periodic all-hands meetings, so that everyone understands what is required and questions can be addressed.
To develop appropriate and relevant safety procedures, leaders should conduct regular walkthroughs of the workplace to identify new or recurring risks, such as tripping hazards, broken equipment, frayed electrical cords, spills, or open containers of hazardous chemicals. Leaders should also create a record of all potential risks and address them in a comprehensive Safety Program. All observations, whether identifying a positive behavior to be reinforced, or addressing a safety concern, should be communicated immediately.
Additionally, leaders should hold all team members – including themselves – accountable for following safety measures. Walking the talk when it comes to safety is crucial.
Engage employees — Leaders should make the message of safety a daily occurrence for employees by communicating observations and recognition of things being done correctly, as well as enforcing correction and accountability when necessary.
Safety should be part of all employees' job training so they understand from day one how to safely do their jobs. When new risks are introduced — whether that's a landscaping business getting new weed whackers, a restaurant opening up poolside table service, or seasonal work where the likelihood of heat-related illnesses increases for a wide range of workers both outside and indoors — specific safety training should be provided.
 Managers should seek out opportunities to recognize workers who follow safety best practices. Shout-outs in team meetings or communicating a simple thank you for jobs well done can help reinforce procedures as well as boost morale.
In contrast, if employees disregard safety procedures, managers should correct and guide them on best practices. Importantly, all employees — regardless of level or role — must be accountable for safe behaviors.
Facilitate continuous improvement — A business' commitment to safety is never done. Communication and training around safety practices should evolve as new information or resources become available.
Despite best efforts, occasionally accidents can happen. When they do, it's important that leadership and employees share and learn from these incidents to avoid history repeating itself.
Communication should be two-way, with front-line employees encouraged to share feedback on potential safety concerns. Front-line employees may have a better opportunity than their managers to identify potential hazards. For this to happen though, management must strive to create an environment where employees feel safe to ask questions or voice their concerns without fear of retribution. This could include establishing systems where employees can anonymously submit feedback to management.
Related: Increasing number of small businesses concerned about economy, survey finds
Leading by example, engaging employees and continuously improving upon the business' approach to workplace safety is important to protect all team members. It can be especially critical in the summer when many young or inexperienced workers may be entering the workforce for the first time. Even if a team member is a part-time or seasonal worker, leaders and managers must invest in properly training and engaging them as well as holding them accountable for their role in creating a safe work environment. In today's competitive labor market, where the risk of turnover is high, leadership should be prepared to offer training more frequently to ensure their teams are set up for success.
Dan Killins is director, Risk Advisory Services for EMPLOYERS, America's small business insurance specialist, which offers workers' compensation insurance and services through Employers Insurance Co. of Nevada, Employers Compensation Insurance Co., Employers Preferred Insurance Co., and Employers Assurance Co. To learn more, visit www.EMPLOYERS.com or contact [email protected]. 
---
Join our LinkedIn group, ALM's Small Business Adviser, a space where small business owners can gather to network, have discussions and keep up with the trends and issues affecting their industries.