Dillion Danis is not a new name for MMA fans. He is a notable mixed martial artist who is currently in the Welterweight division. The 29-year-old American star is also known to be one of the close friends of the "Notorious" Conor McGregor.
But for the internet and the Esports community, he is known for something else. The MMA athlete got limelight in the internet space amidst his scheduled fight against the internet celebrity KSI. But, eventually, he did not compete and got replaced by Faze Temperrr. There was a lot of commotion regarding this, and now the star is again in the limelight.
Dillion Danis and the NFT advert
ADVERTISEMENT
Article continues below this ad
'El Jefe' is currently in the internet limelight because of an advertisement he posted on his Twitter account. Recently, the American star shared an advertisement for SourzNFT. Though he was devoid of the fact that it was a scam.
The crypto journalist and YouTuber, Coffeezilla supposedly tricked Danis into posting the NFT advertisement on his Twitter timeline. The journalist even said that they paid around $1,000 to Danis as a remuneration for the advertisement.
DIVE DEEPER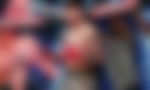 But what the MMA athlete did not notice was that the link was not an authentic one. That is, it did not take to an NFT site. Instead, it took people to a page which is titled "Have you been scammed by Dillion Danis?" Apparently, it seems like Danis did not investigate much into the link that was provided to him for advertising. The screenshots of the now-deleted Twitter post have been circulated by the Cofeezilla page on Twitter.
The community was seen debating about the now-deleted-post
According to the comments that are being put under the Tweet, it seems like the community is happy with this trick that was pulled on Danis.
Some people were seen mocking the MMA fighter, especially pointing at the fact that he only took $1,000 for an advertisement. This price point became a hot topic, and some questioned the financial stability of the star for taking low amounts.
Ahahhahahha for $1k what an absolute poor

— Birch (@BitcoinBirch) February 3, 2023
ADVERTISEMENT
Article continues below this ad
Bro didn't even check the website before posting

How can people do zero due diligence?

Even disregarding morality, wouldn't you at least spend 30 mins checking something out to protect your brand and credibility?

Madness

— Jay D. Cartere (@JayCartere) February 3, 2023
Many were taking a dig at Dillon Danis and were mocking his actions of sharing something without researching it first.
ADVERTISEMENT
Article continues below this ad
Though currently there are no updates from Danis's side regarding the deleted tweet he put up on his social media handle. Fans are expecting to get a response from him soon, for further clarity on the issue.
Watch this Story: Top 10 changes in the Last of Us remake