I didn't inherit Mom's Samsung Galaxy S4, I relieved her of it. After she passed away, I rummaged through it, hoping to unearth a trove of memories. Sadly, as I'll explain, there was little to see. Her old phone opened fresh wounds. I've finally been able to find value in the haunted old device, but it also started me thinking about what will happen to my smartphone when I'm gone. 
Have you considered what will happen to your phone when someone after you inherits it? What will they find? What will it say about you? This is a fairly new question, maybe even born of my Generation X. Frankly, folks younger than me still think themselves immortal, so they aren't worried about it. For folks older than me, phones haven't endeared themselves enough to carry cherished inner lives. 
My phone knows more than I expected to tell it
When I grew up, I didn't worry about which possessions might survive me, other than some photo albums and yearbooks. Nothing was so important. Now I worry about my kid and my pets. My kid's smart, so I worry more about my pets. I've always wanted to keep a parrot but they outlive their owners, and I don't know anyone who wants to inherit a parrot. 
As for secrets, I never kept a diary, but these days my phone keeps exponentially more personal information than a diary could, with little effort on my part. I failed at journaling, because my phone basically records my life, my daily thoughts, and my dreams. 
My messages tell the story of my relationships with everyone I know. My photos describe the places I've been, the things I've experienced. I've kept track of the most interesting food I've eaten, the live shows I've seen, and every amazing city I've visited. That's a diary, whether I intend it or not. 
I have a sticky note on my phone with a running list of standup comedy jokes that I may someday write if I ever drop what I'm doing to become a standup comic. I hope we all have sticky notes like this. I also have one with ideas for novel-length books. I have one with a list of things I would buy if I won $10,000,000.
I can't imagine leaving behind a diary that paints a picture so detailed as my smartphone. With the right technology and an evil scientist [a SmartphoneClone-inator, anyone?], my phone could be used to create a doppelganger that could replace me and live out my life. My friends would never know. They would probably even like Phone-Phil better because I don't share my most despairing thoughts with my tech. Phone-Phil would be an optimist, for sure.
The reason my Mom's phone was void of her life
When I inherited Mom's phone – when I took the phone away from her – I had some hope of finding the same internal life on her phone, but with Mom at the heart. What delights had she eaten that I had never seen? What did she want to remember from all of the places she'd visited?
What sticky notes keep a running list to remind her of the person she might be?
Does this seem invasive? I was invading. I felt I had the right. I was looking for Mom, the real Mom because I'd lost her painfully over the last few years. What replaced her redefined her. I wanted to reclaim Mom as I knew her. I thought I would find her in her phone, but I was disappointed.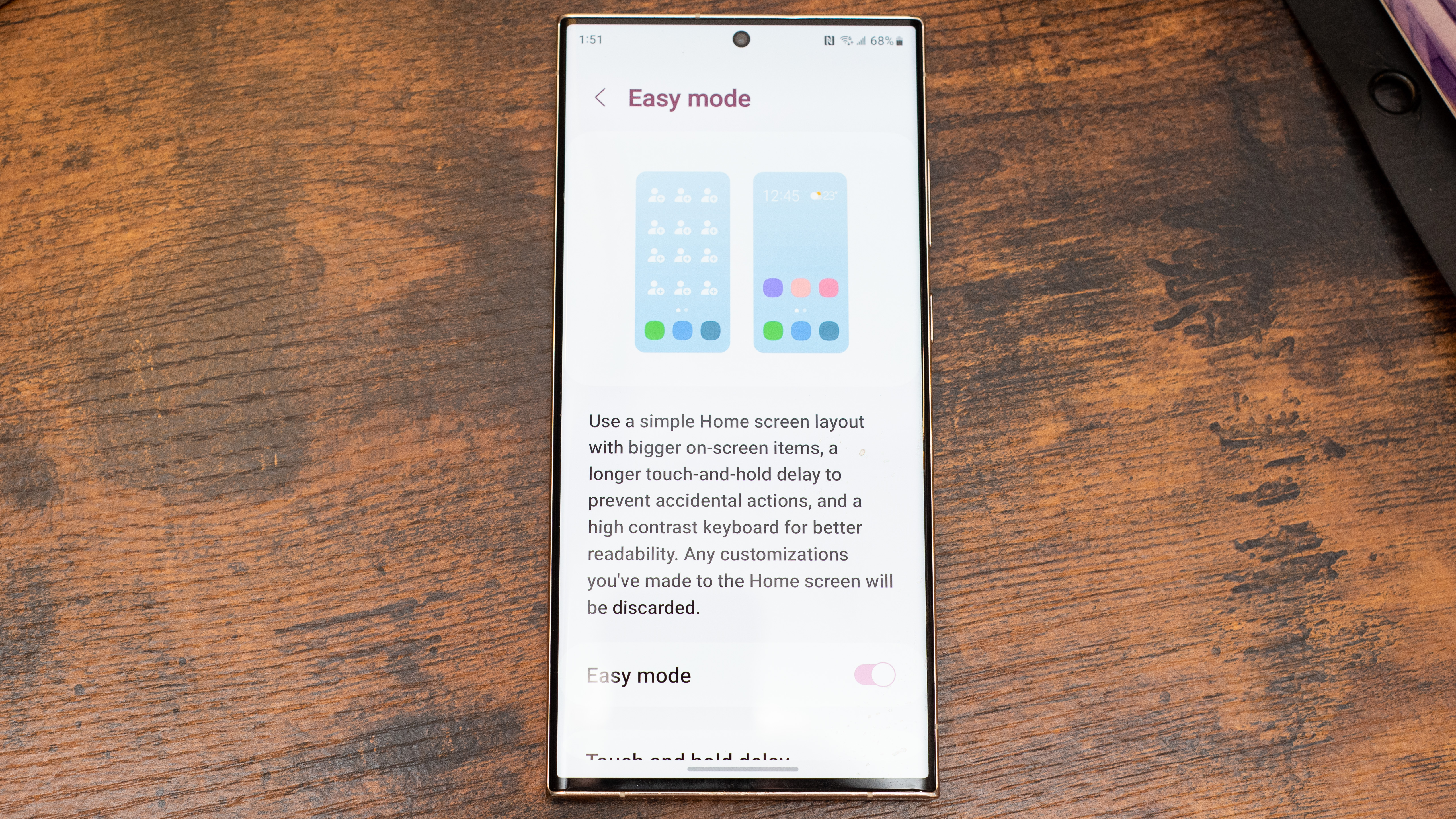 My mother was in her early 60s when she learned she had Alzheimer's disease. That's very young for the disease to appear. It may have been present earlier, undiagnosed. It's a hard disease to detect because it looks like so many other things, and you can only truly diagnose Alzheimer's after someone has passed away when you can look at brain tissue. 
It's also an especially cruel disease if you develop it at a younger age, as my mother did. It moves faster, which is terribly ironic. If you get Alzheimer's when you are old, you have to live with it longer. If you get it when you are young, you are taken from yourself and your loved ones even sooner. 
I'm a tech geek. I want to solve my problems with technology. I wanted to solve her problems with tech, and early on in her disease, I hoped that her smartphone might actually make life easier for her. She knew how to use it by instinct to take photos, answer the phone, and read messages. I thought that having a phone would help. I was mistaken. 
I tried to engage Easy Mode on her Galaxy phone. This locks apps in place. It makes the buttons and text bigger. I don't remember all of the promises Easy Mode made back then, but it wasn't ready for Mom. 
Things went wrong. I finally relieved Mom of the stress of her smartphone when she complained that the buttons had stopped working. I tried to troubleshoot and found the strangest compilation of problems.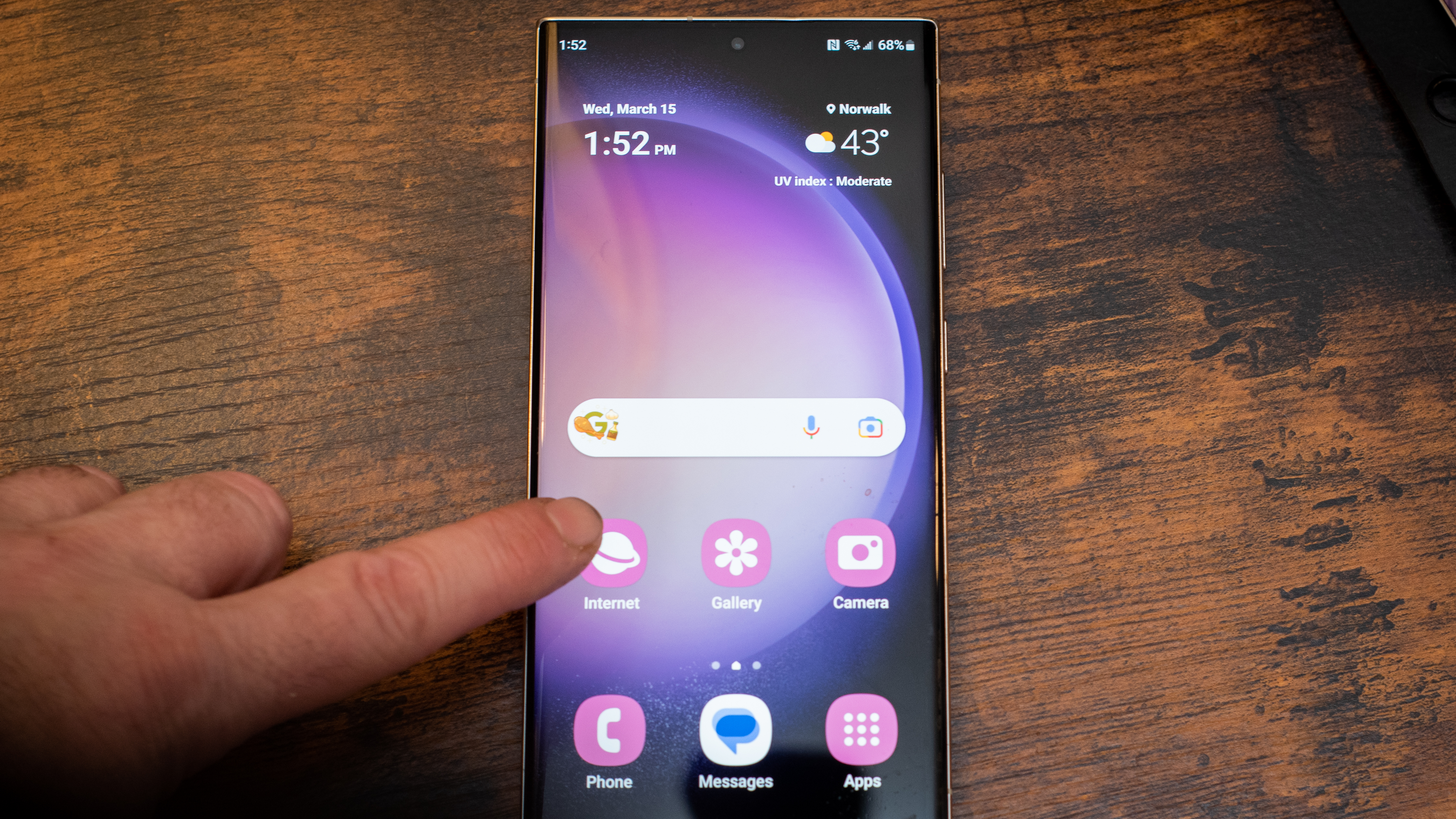 She had taken a screenshot of her home screen by accident. Then, she made the screenshot of her home screen the wallpaper for her home screen. If she moved to a new window, the apps seemed to remain in place, because they weren't actually apps. They were a screenshot of her apps. 
Also, her clock now showed two different times. Notifications overlapped in strange ways. Worst of all, though, was that she wasn't even tapping the apps on her home screen. She had opened her photo gallery and was looking at the screenshot, thinking it was her home screen. She was tapping on an image. Of course, nothing worked. 
It's easy to get phones wrong, and hard to right again
I thought about switching her to something different. Something like an easier-to-use Jitterbug phone, or even an Apple iPhone. While I'm a tech enthusiast, fond of my incredibly complex Galaxy S23 Ultra, I did not have a great experience with Samsung phones, or Android phones, while helping Mom struggle with early-onset Alzheimer's disease. 
I don't think any complex, touchscreen phone is ready for the challenge. There are too many ways you can screw things up simply by pressing the wrong thing, or by pressing the right thing in the wrong way.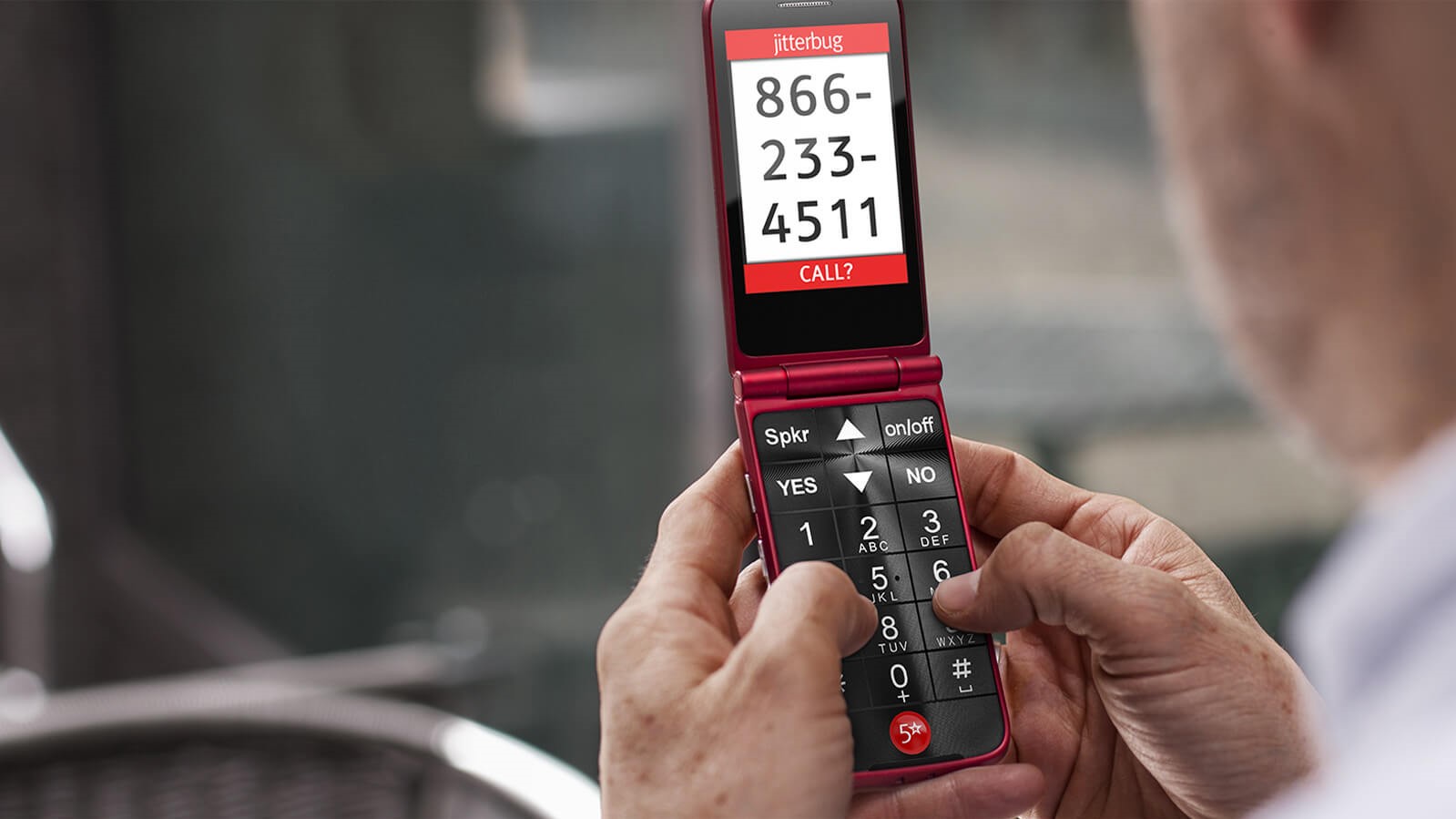 I gave Mom the phone in Easy Mode, with limitations on what she could change. Phones have plenty of accessibility features built-in for people who understand their own needs. You can improve your experience with audio, visual, and tactile feedback settings. If you know what needs to change on your phone, you might find a way to change it. 
I'm not sure phones are ready for users who suffer from Alzheimer's and dementia, and who may not understand what has gone wrong, or how to fix it. I truly fear for future generations of smartphone users who will have to manage modern smartphones with decreasing mental capabilities caused by aging, COVID, and other issues. 
It was sadly a phone that reflected its owner
I took Mom's phone from her, and she was relieved. The phone set high expectations of her. If she gave up her phone, she couldn't be chastised for not answering, or confused about who was calling. We were all happy when I took her phone, and it went to me because I'm the phone kid. My sister got to hold her jewelry. I got her old smartphone. 
I put her phone in a drawer in my father's house and didn't bother with it. She passed away just over a year later. I won't recount the sequence of events, but it was sudden and it was also expected, as happens with Alzheimer's when it attacks someone as young as Mom.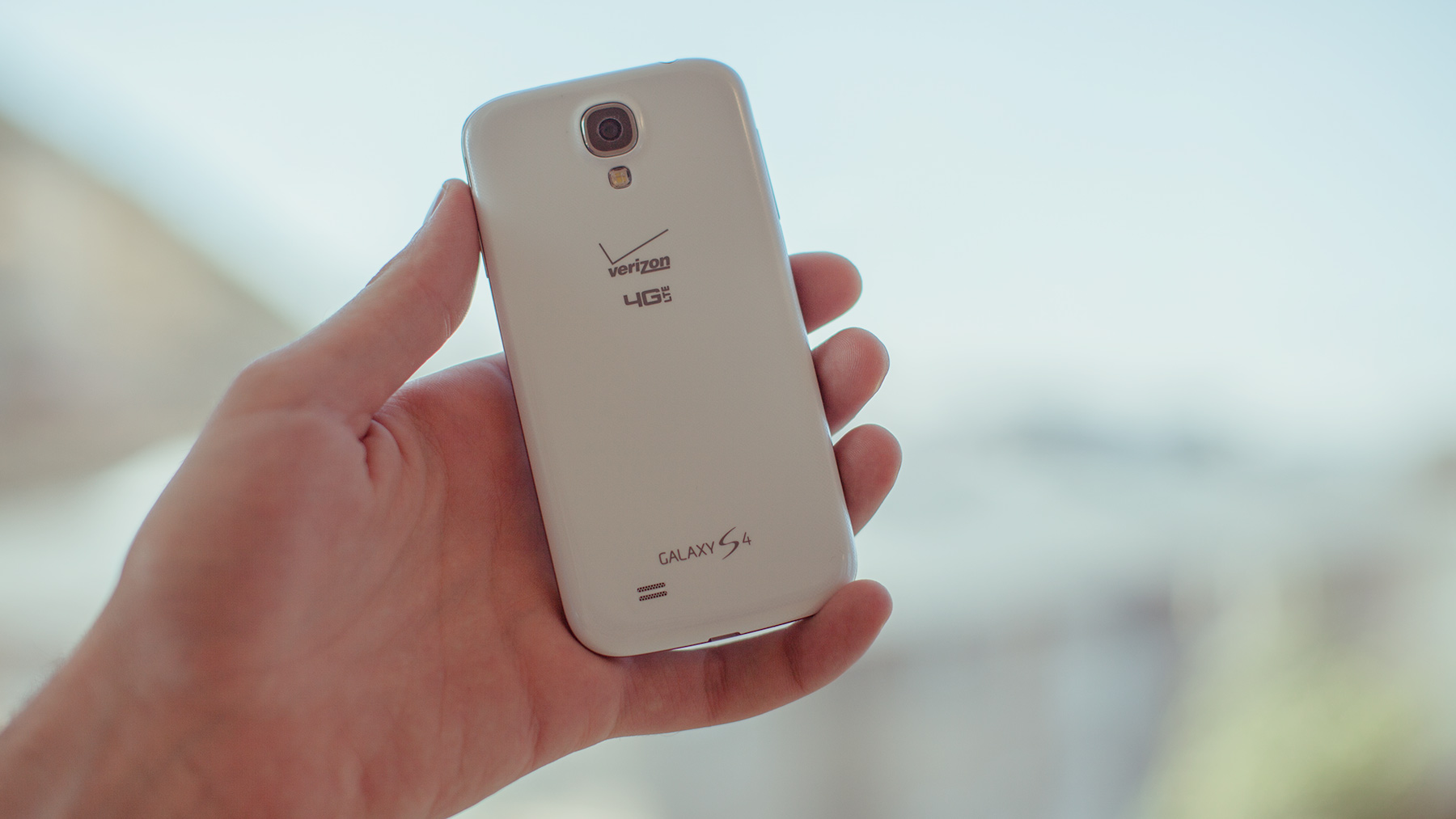 Eventually – I'm not sure when – I unlocked Mom's old phone. I was the one who set her lock screen password. My sister and I kept a running list of passwords we set for her in the past few years, and one of our email addresses was always the recovery address.
I just deleted the Gmail app. I didn't care to read through her old emails. I am sure Mom didn't have any serious or deep conversations over email, and she also didn't imagine email would be her surviving record. I let it go, for somebody else to find.
Her photo gallery made me sad. There was nothing interesting, no photos I hadn't seen that I would want to share with the family. They were photos of Mom struggling. There were so many selfies with confused looks, like she didn't want the camera to be on, and she pressed the button to take a photo instead of the button to shut it off.
I tucked the phone into a box, along with a bunch of other old phones. I recycled the battery, so the phone was lifeless. I figured it would be a relic, but not nostalgic. There wasn't anything I needed to see again, I just didn't want to toss it. It felt like a waste to recycle it for nothing.
You'll give me HOW MUCH for this old phone?!
Four years pass. Along comes an AT&T deal offering $1,000 for trade towards a Galaxy S23, one of the best Galaxy S23 deals since the phone launched. You can give them a Samsung Galaxy phone from any year, in any condition (they say, but read the fine print yourself before you trade). 
Since I worked at Samsung for more than six years, you'd think I'd have a bunch of old phones lying around, but that's not the case. I started with Samsung just before the Galaxy S2. Until I left, just before the Galaxy Note 8, every phone I got from Samsung belonged to Samsung. When I left the company, they remained in a drawer at my desk. 
Okay, many drawers across many desks. I got a lot of phones. But I didn't own any of those Samsung phones, and even with an employee discount, I didn't buy Galaxy phones I could now trade.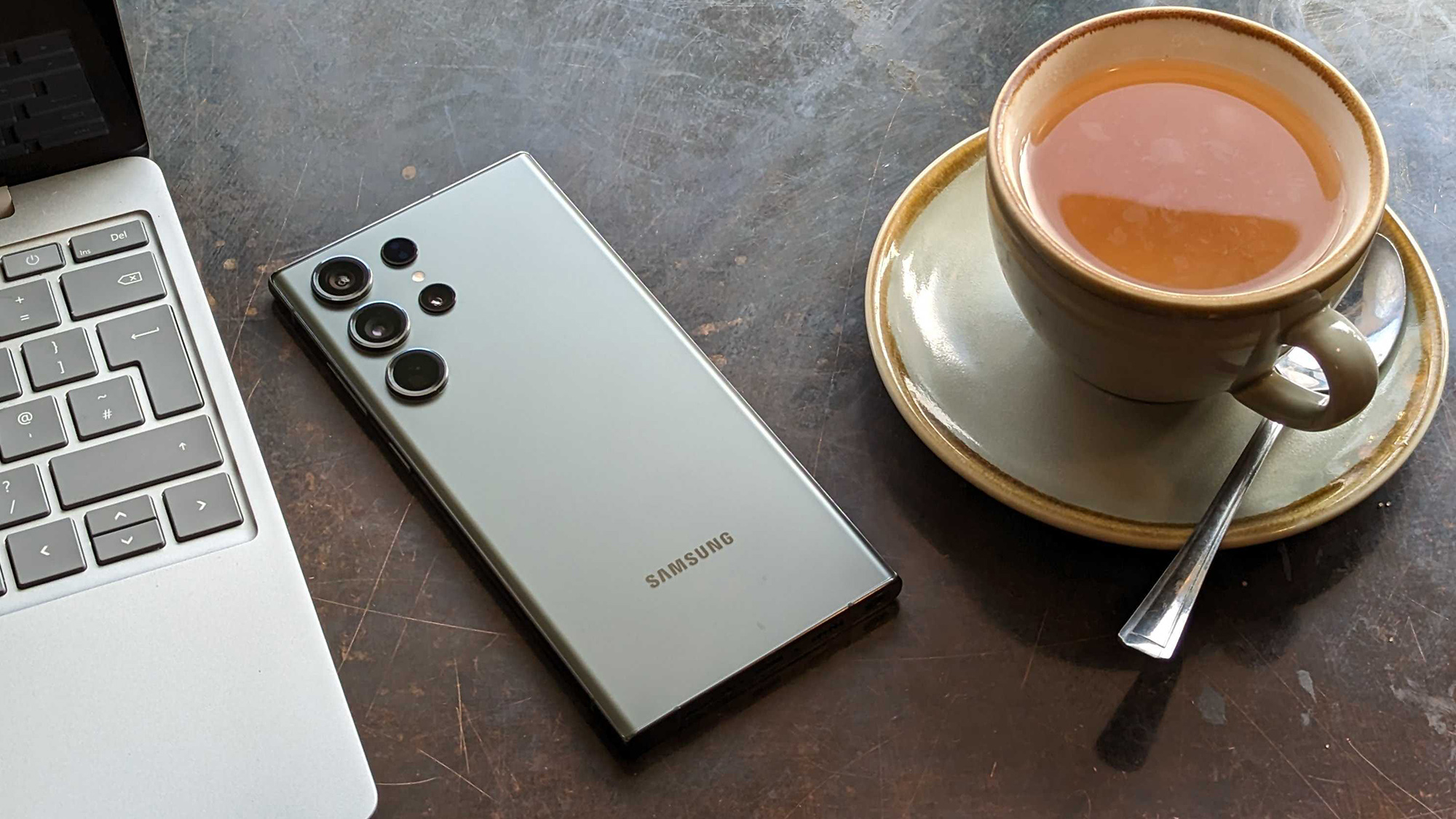 Is it weird to trade Mom's old phone for something new? The Galaxy S23 Ultra is the best phone you can buy today. In a few months, that title will belong to another phone. In a few years, we won't even be using phones anymore. I'm giving up Mom's last phone for a fleeting flagship that will be inevitably obsolete.
I won't get sentimental over a new phone. I fully expect to trade this phone in a year for the next Galaxy S24 Ultra, or possibly even a Galaxy Z Fold 5 or Galaxy Z Flip 5 in August, if those phones really blow my mind. Now that I have an expensive phone, I can trade it for the next model and pay only a fraction of the cost. It's tricky; I'll explain it when we get there.
In return, I'll have a three-year commitment to AT&T to pay off the phone. If I leave after a year, I still owe them two-thirds of the cost, but also I got one-third of the price cut. I get a new phone in exchange for a phone that caused me sadness and had no value.
Mom would hate my new phone as much as her old one
I will take a moment to laugh at the fact that I bought a brand new Galaxy S23 Ultra, the most complicated, feature-packed, customizable phone I've ever used, in exchange for a 10-year-old phone that consternated Mom, even in Easy Mode. I'm using a phone I consider the best, and for her, it would have been the absolute worst. 
She'd be happier knowing that I found value in her old phone. She would have thought it ridiculous to keep it in a drawer if I could get $1,000 for it. She wouldn't have enjoyed my new phone, but she knows that complicated technology makes me happy. She's my Mom. She wants what's best for me.