Insurgent parties are warning that banks' environmental, social, and governance (ESG) policies are being used to penalise certain views such as critiquing net zero policies.
The leader of the Reform Party Richard Tice told The Epoch Times that his commercial mortgage was refused last year because of his outspokenness on net zero policies, which went against the lender's environmental, social, and governance (ESG) policy.
ESG investing is used to screen investments based on corporate policies and to encourage companies to promote "sustainable practices."
They have been gaining traction in recent years as companies and governments see them as having a positive impact.
However, some argue that ESG policies are being used as a cover to restrict the ability of certain groups to access credit, silence dissenting voices, and stifle economic growth.
Reform Party
Founded by Nigel Farage, Reform UK, formerly the Brexit Party, is seeing an uptick in memberships, at times polling at 9 percent, higher than the Lib Dems (7 percent) and the Greens (5 percent).
Tice has argued that net zero could be the new Brexit and has discussed having a referendum on the matter. Net zero is a UK government policy to reach net zero greenhouse gas emissions by 2050.
However, Tice, who is also a real estate businessman, found himself on the wrong side of ESG when his commercial property mortgage application was rejected over his views on net zero. He did not name the financial institution.
"My business activities are around commercial property, and I was renegotiating my commercial mortgage about half a year ago and the terms agreed new lender was all sorted," Tice told The Epoch Times.
He explained said that everything was ready for rubber stamping at their investment committee on Monday afternoon.
However, because of what he and Nigel Farage had written about in the press about net zero on Sunday before, the investment committee told him that "the terms of the loan were acceptable, but Richard Tice as a customer was not acceptable."
He said he was told, "we don't want Tice as a customer, because he doesn't comply with our ESG criteria."
"So that just shows how it is completely embedded in UK corporate life," said Tice.
"What they're essentially trying to do is they're trying to silence that debate. And this is going on across businesses, big businesses all over the country. And there are lots of senior leaders of those businesses who privately admit that it's bonkers but who publicly because they want to climb the greasy pole of corporate life, publicly they're having to admit that they agree with this nonsense," he said.
"We basically have got to rise up, debate, and prove the absolute nonsense of this ESG Net Zero cult," said Tice.
"It is a cult. It's a religion. It's incredibly dangerous to the prosperity of our country. And it's totally unnecessary," he added.
Almost Impossible to Operate
The leader of the political movement the Reclaim Party and actor Laurence Fox told The Epoch Times that he believed that ESG is the corporate version of DEI (diversity, equity, and inclusion) which he has often heavily criticised.
"There are things that you are not allowed to talk about without being totally shut down by a political establishment, and it doesn't matter which party is in charge, it looks after itself," he said.
Fox said that—while not necessarily ESG related—his party has had major issues securing a bank account for donations, which has only recently been remedied.
Last year, Reclaim and Reform, joined forces to create an electoral pact.
"The idea of insurgent parties coming along who speak actually for people, who care about things like immigration, for example, our cultural heritage or freedom of speech, they make it almost impossible to operate," he said.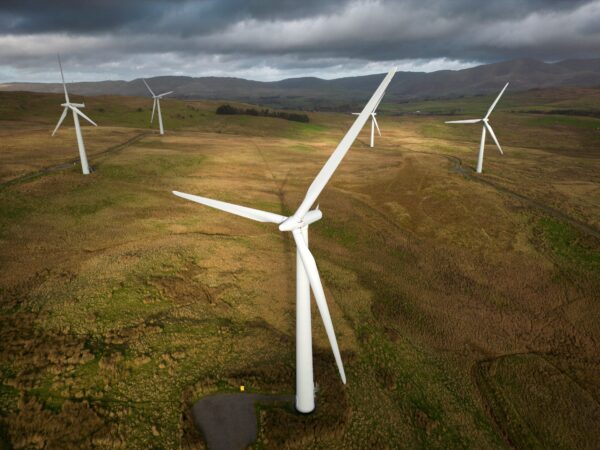 Tim Price, director at the investment management company Price Value Partners, told The Epoch Times that he is a "natural-born skeptic of ESG."
"If you take ESG through the prism of financial markets, through an asset management firm, I would state that ESG is nothing more than a scam whereby the incumbent market leaders attempt to squash small opposition by building up ridiculous requirements and complacent departments that are unfit for purpose," he said.
"The way I look at the world ESG is hypercritical, irrelevant, nonsensical counter-productive, unscientific, and unwholly arbitrary," he added.
Price said he was "encouraged" by the news that Vanguard, the world's second-largest fund manager said on Dec. 7, 2022, that it would quit the $66 trillion net-zero coalition Net Zero Initiative in the United States.
"You are seeing growing pushback against the absurdity against "all things green and woke," the early stage of counter-trend," he said.
Price noted that the top HSBC executive Stuart Kirk, who was suspended, and later resigned, after criticising central bankers and policymakers for exaggerating the financial risks of climate change, could be seen as a "Martin Luther" figure.
ESG is likely set to continue
According to investment management company Charles Stanley, the popularity of ESG is likely set to continue  as "investors increasingly demand to support environmental and social initiatives as well as secure decent returns."
"Continued growth is also going to be vital in solving many of the world's most pressing issues from climate change to inequality," it added.
In the UK, the government is currently looking at ways to get involved if a payment service provider refuses to supply a service to a customer over free speech issues.
On Nov. 3, Conservative MP Sally-Ann Hart presented, but later withdrew, an amendment to the Financial Services and Markets Bill, which would have made it illegal for a financial services provider to withhold or withdraw service from a customer if it's related to their freedom of expression.
Last year, Hart told The Epoch Times she was discussing if Financial Conduct Authority was the right body to adjudicate over matters of freedom of expression and free speech.
"If we do not progress the issue, I will be bringing the amendment back," said Hart at the time.