Some provincial premiers and an industry executive asked the federal government to end its COVID-19 vaccine mandates that sparked the convoy protests across Canada in winter, with some saying the mandates didn't prevent the spread of COVID-19.
"I know it sucks politically to back down and reverse course but does it really pay to carry on the policy in support of a mandate for a vaccine that doesn't prevent the spread of omicron and which seems to be vanishing naturally anyway?" said Alan Kestenbaum, an executive from steel-manufacturing company Stelco, based in Hamilton, Ont., in a text message to Deputy Prime Minister Chrystia Freeland on Feb. 11.
Screenshots of the text messages were entered into evidence at the Public Order Emergency Commission (POEC) on Nov. 24.
Freeland responded to Kestenbaum's text message later that day, saying the government "shared his concerns" and was "determined to bring this to an end quickly."
In her Nov. 24 testimony at the commission, Freeland said the "salient point" of Kestenbaum's message for her was the part where he expressed concern about the impact of the protests on the industry, noting that it wouldn't be his place to advise "the right solution."
"The relevant information for me from him was for him pointing out to me that this was a really big problem, and it had to get resolved."
'Public Health Rationale'
The federal government invoked the Emergencies Act on Feb. 14. Earlier that day, Prime Minister Justin Trudeau held a meeting with premiers of provinces and territories to discuss the invocation of the act.
Then-premier of Alberta, Jason Kenney, said on the call that he had previously asked the federal government to end its vaccine mandate for truckers, which sparked the protests. The mandate, introduced on Jan. 15, required truck drivers entering Canada from the United States to be vaccinated for COVID-19 or face a 14-day quarantine upon re-entry.
"I do not understand the public health rationale, given the level of transmission," notes from the meeting paraphrase Kenney as saying, according to evidence presented at the POEC.
"Truckers are isolated in cabs, can do rapid tests. Thought it was an unnecessary provocation, as well as language that has been used." Kenney has been critical of Trudeau associating the protesters with Nazism, a charge protest organizers have rejected.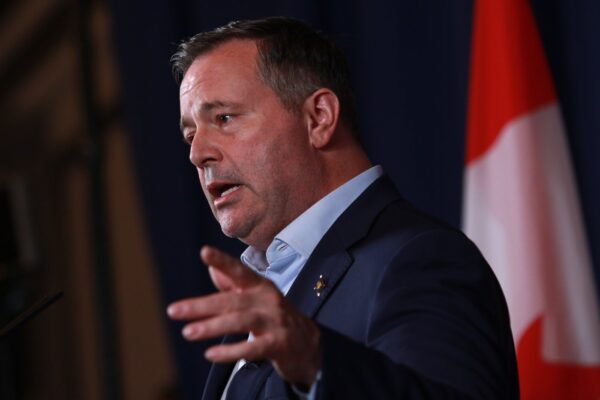 Trudeau responded by saying that the Emergencies Act—which had not yet been invoked at the time of the call—"is not about truckers."
"Have heard from many truckers that are dismayed by what's happening," the notes paraphrase Trudeau as saying. "[I] Understand concerns about Alberta and note them carefully. Will continue to reflect on this."
The notes show that Saskatchewan Premier Scott Moe said during the meeting that convoy protesters are demonstrating against "public health measures and mandates," and that other countries had already either dropped similar mandates or announced plans to do so.
"Haven't seen that yet from the federal government," Moe is paraphrased as saying. "This would be the most effective tool to reduce the temperature and allow law enforcement to remove protesters, notably in Ottawa."
Moe also said dropping the mandates "would provide another way to unite people across the country."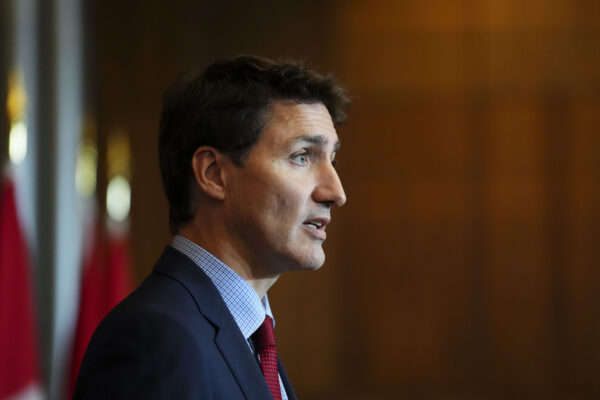 "Enacting the Emergencies Act is not going to do that," he said, adding that it "will inflame" the situation and "greatly increase intensity of protests we are seeing in Saskatchewan."
"Won't bring people together."
'Sending Hope'
Manitoba Premier Heather Stefanson said that many provinces are reducing or eliminating COVID-19 restrictions, "sending hope and opportunity for individual provinces and citizens across the country."
"Should be a plan by the federal government to look at restrictions at the border to potentially deescalate things," the notes paraphrase her as saying.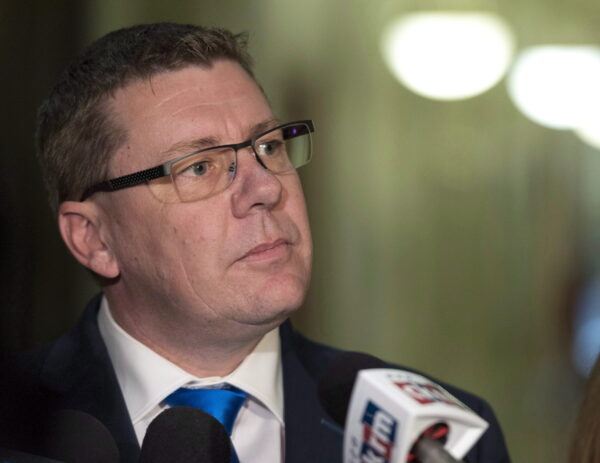 Stefanson also noted that the concern about mandates isn't limited to Canada, as the Biden administration has also imposed its own mandates impacting cross-border travel, and said she has sent a letter to the federal government "on how discussions are transpiring with Biden to deescalate things at the border."
"Have discussed with Governor of North Dakota. They have their own concerns about the mandate, and think that there is an opportunity to work together to help deescalate things with more of a carrot approach, rather than bringing in an Emergencies Act measures at this time," the notes say she said.
The Biden administration introduced its own COVID-19 vaccine mandate for cross-border truck drivers shortly after Canada's on Jan. 22.
Trudeau said he hears "the consistent" points from the prairie provinces, and that it's important "to separate out the very real questions some people have on public health measures and mandates at the border and the federal public service with blockades that are going on, that are about more than just covid."
"We are going to continue to follow the science on mandates and on vaccine measures," he said, according to the notes.
New Brunswick Premier Blaine Higgs said that "frustration is winding down, because people are seeing hope."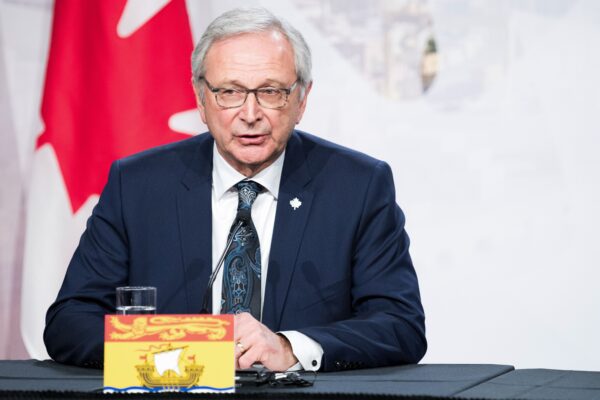 "We announced reopenings. People can see we have a path forward. Not a win for protestors or a loss for science," the notes paraphrase him as saying.
"Look at superbowl attendance—a whole stadium of people without masks. … We risk losing public opinion."
Higgs added that the best approach is a "hybrid" one: "deal with situation in Ottawa, and design a path forward on how Canada will move out of this."
"Vax passport across border hard to justify. Unvaccinated truckers had travelled across border when border was shut down. … Would not reflect a win for protestors. Would reflect a path forward that's balanced."