Commentary
Ten weeks out from the New South Wales (NSW) state election, Tania Mihailuk, the independent member for Bankstown, has announced that she will run for an Upper House seat on the One Nation ticket.
Formally of the Labor party, Mihailuk has been a member of the NSW Parliament since 2011 and served as the mayor of Bankstown City Council between 2006 and 2012.
Mihailuk had some sharp words for her former party. After telling Seven News that she was "very concerned" about a potential Labor government, she added:
"[Labor Leader] Chris Minns as premier and a Labor government will see New South Wales go both woke and broke. I know the true agenda of the people currently sitting on Chris Minns' frontbench—they are from the extreme left."
Labor's frontbench is a place Mihailuk has intimate knowledge of, given she used to sit on it.
The announcement that Mihailuk has joined One Nation followed earlier speculation when she was spotted with NSW One Nation leader Mark Latham. This would make her the third One Nation MP in NSW Parliament, joining Latham (also formally of the Labor party) and Rod Roberts.
It is no surprise that Mihailuk has stepped away from an increasingly hard-line Labor party. Self-described as a Christian, Labor's crackdown on spiritual freedom (particularly Christianity in schools and shared social spaces) has made it an unattractive prospect for many of its former supporters—including socially conservative migrants who often hold values at odds with "Woke" activism.
"South-west Sydney communities like those in Bankstown have the highest observance in faith, be it Christianity, Buddhism, or Islam, but freedom of religion is a toxic notion to the inner-west left-wing hipsters that set Labor party agenda on social policy," said Mihailuk.
Mihailuk also said that she was fiercely opposed to corruption, drug legislation, and gender-fluidity being taught in schools. Latham has been particularly vocal when it comes to protecting children from radical gender ideology inside the classroom, frequently bringing controversial educational material into the public spotlight.
It hasn't always been smooth sailing between the pair. Mihailuk gave some unflattering commentary regarding Mark Latham in 2017.
But times change, and so do people, particularly in politics. Now, it appears, the pair have a larger fight against the "Woke" agenda ahead of them.
One Nation has become a party that attracts political talent from both sides of the right-left divide that share traditional values and seek to restore previously cherished social norms and liberties.
Mihailuk said of One Nation that it was the only party focusing on the cost of living crisis and energy bills. Meanwhile, Labor and Liberal were both running an "unnecessary scare campaign against coal and nuclear energy."
"NSW is rich in natural resources, but Labor wants to ban coal and forestry, and this will send electricity prices and the cost of building materials to record highs."
Mihailuk's Last Straw
Mihailuk's journey to One Nation began when she became an Independent in 2022 after a nasty breakup with NSW Labor. In September of 2022, Mihailuk used parliamentary privilege to "'link Canterbury-Bankstown Council mayor, Khal Asfour, to corrupt former Labor Minister Eddie Obeid."
Three days later, Minns sacked Mihailuk from the Shadow Cabinet. Shortly after, she resigned from the party, claiming NSW Labor was "plagued by corruption" and "not ready to govern."
In a statement to the Lower House, Mihailuk said: "Clearly, the NSW Labor party has not cleaned up its act, it's not ready to govern, and as a consequence, I will now be resigning from the Labor party. Our party has been plagued by the Obeid factor for way too long."
Minns retaliated against Mihailuk's claims: "[I] told her that she can't stay in the Shadow Cabinet and continue to launch repeated political attacks without substantiated documents using parliamentary privilege."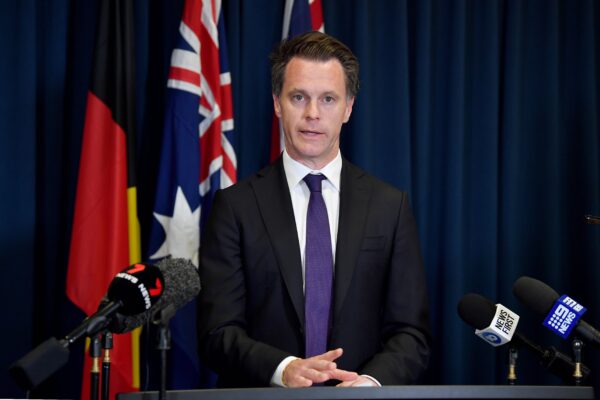 Asfour denied the accusation against him, calling it "outrageous and unsubstantiated." Nevertheless, he was officially endorsed by Labor as its candidate for the swiftly approaching March 2023 election. An investigation by the council cleared Asfour of wrongdoing.
At the time, he called Mihailuk's comments a "gutless slur" and said it "reeks of sour grapes at being overlooked on Labor's Upper House ticket."
"She has used parliamentary privilege to launch a cowardly attack on me and my family, and I call on her to produce evidence of any wrongdoing," he said.
It remains an open question whether the people of Bankstown will re-elect Mihailuk. While Independents sometimes can survive after departing their parent parties, switching to One Nation has created easy media fodder, with stories already running wrongly accusing the party of being anti-migrant.
That said, Latham remains a powerful memory in the minds of Labor voters.
Labor will run a strong campaign against Mihailuk, but their Woke policies in the classroom might be a bridge too far for Bankstown's parents.
Views expressed in this article are the opinions of the author and do not necessarily reflect the views of The Epoch Times.