The New South Wales (NSW) government is proposing to extend a scheme that will allow the state's residents to check if their partner has a history of domestic violence.
The proposal, which the state government plans to implement if elected, means they will expand the pre-existing Right To Ask scheme, which will allow the state's residents to ask the NSW police to disclose information to a person about their partner's previous abusive or violent offending over the phone or via an online portal.
The scheme will be modelled on the UK's Clare's Law or the Domestic Violence Disclosure Scheme (DVDS), which is named after Clare Wood, who was killed by her abusive ex-boyfriend in 2009.
A similar scheme has been trialled since 2016 in Tamworth, Oxley, Shoalhaven, Sutherland, and St George and has allowed residents of those areas to access a partner's domestic violence history only by attending a police station.
NSW Premier Dominic Perrottet said on Monday that while the scheme is a new approach, if it saves just one life, it will be worth it.
"There are simply too many heartbreaking stories of women and men being seriously hurt or murdered in circumstances where the perpetrators had a history of prior domestic and violent criminal offences that they didn't know about," Perrottet said. "We need to have new approaches, new thinking, and new policies."
"None of us want to see a loved one scarred by domestic violence and wishing they'd known their partner's history sooner."
Dating Landscape Has Changed
The Deputy Premier and Police Minister Paul Toole said that the current dating environment has changed since the trial was first established in 2016 and that the NSW government wanted to take a look at lessons learned from the trial and from overseas programs.
"The dating landscape has shifted considerably since then with more and more people accessing dating apps and dating outside known friendship circles," Toole said.
"We want to take the lessons from the experience in NSW and other jurisdictions around the world to develop this scheme with input from safety advocates that empowers people who may be at risk of domestic violence."
He said that the scheme would provide people with an opportunity to go into relationships informed with their eyes wide open.
It will also help people make decisions about "continuing a relationship, moving in with someone or making them a part of their family, particularly where children are involved."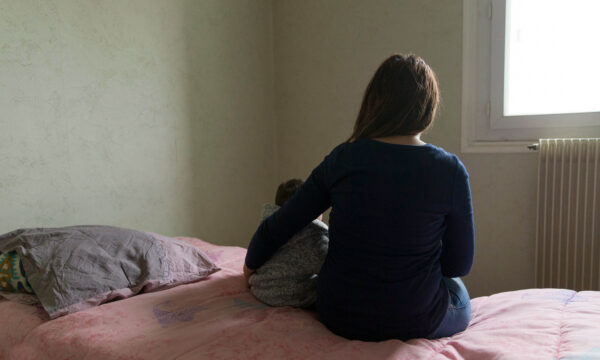 The government said that the new scheme would be developed with guidance from domestic violence aid organisations and will include strict privacy controls, with NSW Police approving any information before it is provided. It will also include criminal penalties for malicious applications and will facilitate a referral to domestic violence support services where required.
Domestic violence support group Full Stop Australia told ABC on Monday that they believed the scheme was a good start but that it needed much more work.
"We need to think really clearly about safety considerations for people receiving that information … if they're using an online portal or a phone, making sure they're not being tracked by the person who is potentially harming them," Full Stop Director Tara Hunter said.
Concerns Over DVDS Schemes
However, such schemes have attracted criticism from the NSW Law Council, which, in a submission (pdf) to the state government in 2015, said the schemes had numerous flaws, with the first being the significant potential for the DVDS to be misused.
The Human Rights Committee (HRC) of the Law Council said that the scheme must also take into consideration the rights of the subject to privacy and the criminal justice policy goal of rehabilitation.
"In respect of the potential for misuse of the scheme, members of the HRC noted that in their experience, Apprehended Domestic Violence Order (ADVO) can be misused in family law proceedings. For many reasons, parties may consent to ADVOs even if the allegations of violence are unfounded, particularly if they are not receiving adequate (or any) legal advice," the HRC said.
"The HRC would be concerned about ADVOs being included in a DVDS in this context, especially if the 'right to know' processes, and the consequent disclosures made, are not appropriately safeguarded."
Further, the HRC also questioned whether the DVDS would, in fact, improve the safety of victims of domestic violence, particularly for current victims of domestic violence.
The effectiveness of the scheme may be affected by the fact that, in members' experience, victims often do not disclose violence or press charges because they do not want their partners to have a criminal record. There may be many perpetrators who would not be caught by a disclosure scheme.
Additionally, the Law Council said they were worried the scheme would draw resources away from crucial services that are already in existence, including specialist shelters.