Government launches new plans to boost China capabilities, secure sensitive industry, enforce sanctions
The UK will launch a new MI5 unit to help businesses manage security risks and a new initiative to improve sanctions enforcement, and increase funding to build expertise on China, the government said on Monday as it designated communist China as an "Epoch-Defining challenge."
In a long-anticipated update to the UK's major foreign policy revamp in 2021, the government said in its "Integrated Review Refresh 2023" (pdf) that it will protect national securities in areas where the Chinese Communist Party (CCP) poses a threat, align with allies and global partners to curb CCP influence, and engage with China and Chinese diasporas to maintain a mutually beneficial trade and investment relationships.
It comes as AUKUS, a trilateral security pact including the UK, the United States, and Australia, agreed on a deal to provide nuclear-powered submarines to Australia to counter Beijing's powers in the Indo-Pacific.
The "Epoch-Defining challenge" designation fell short of former Prime Minister Liz Truss's promise and some China hawk's call to formally label the regime a "threat," but Alan Mendoza, co-founder and executive director of the Henry Jackson Society (HJS), told The Epoch Times that he believes that are the same thing in reality.
The 2021 Integrated Review designated Russia as the top acute security threat while China was labelled a "systemic competitor."
Announcing the goal to spend 2.5 percent of GDP on defence, the government said systemic competition between states "now represents the most immediate and substantial threat to UK interests, and will require an increasing proportion of national security resources."
Writing the foreword, Prime Minister Rishi Sunak said Russia and China are "threatening to create a world defined by danger, disorder, and division—and an international order more favourable to authoritarianism."
Supply Chain Security And Sanctions Enforcement
To help British universities and industries understand national security threats in the supply chains, the country's top spy agency will set up a new unit to provide information, the review said.
A new National Protective Security Authority will replace the MI5 Centre for the Protection of National Infrastructure to "provide expert, intelligence-led advice to businesses and institutions in sensitive sectors of the economy, including critical infrastructure, emerging technology, and academia."
An Economic Security Private-Public Sector Forum will also be established to "better communicate the UK's economic security policies and develop joint actions and strategies with businesses," it added.
The government promised to publish new strategies on semiconductor and on supply chains and imports, and to refresh its approach to delivering the Critical Minerals Strategy.
It also plans to launch a new Economic Deterrence Initiative to maximise the impact of sanctions including by cracking down on sanctions evasion.
With up to £50 million of funding over two years, the initiative will improve the UK's sanctions implementation and enforcement and prepare the government in case it needs to "respond to hostile acts" by slapping a large number of sanctions as it did following Russia's invasion of Ukraine, the document said.
Protect, Align, Engage
Apart from bolstering protection at home and pursuing closer ties with allies to counter CCP's global influence, the government's three "interrelated strands" of China policy also include engagement with China on "global challenges including climate and global health."
The review said the government will "double funding to build China capabilities across government to better understand China and allow us to engage confidently where it is in our interests to do so."
Downing Street said the funding increase in the year 2024–25 will "boost Mandarin language skills and UK's ability to engage with and understand China, while protecting national security."
In a pilot programme last year, the government invested Mandarin courses for 170 civil servants, with 20 studying in Taiwan, training on China expertise in the tech and military sectors for hundreds of government staff, and the establishment of a China experts' advisory group.
The review also included strategies such as maximising the UK's soft power including by topping up funding for the BBC World Service and by assessing and responding to "hostile manipulation of information" with a new Foreign Office directorate; strengthening the UK's ability to tackle state and non-state threats below the threshold for armed conflict; introducing a new long-term goal to manage the risks of miscalculation and escalation between major powers; and strengthening partnership programmes such as AUKUS with the United States and Australia and
the Global Combat Air Programme (GCAP) with Italy and Japan.
It also said the UK will contribute through NATO to counter the threat from Iran, support stability in the Taiwan Strait, and peace on the Korean Peninsula.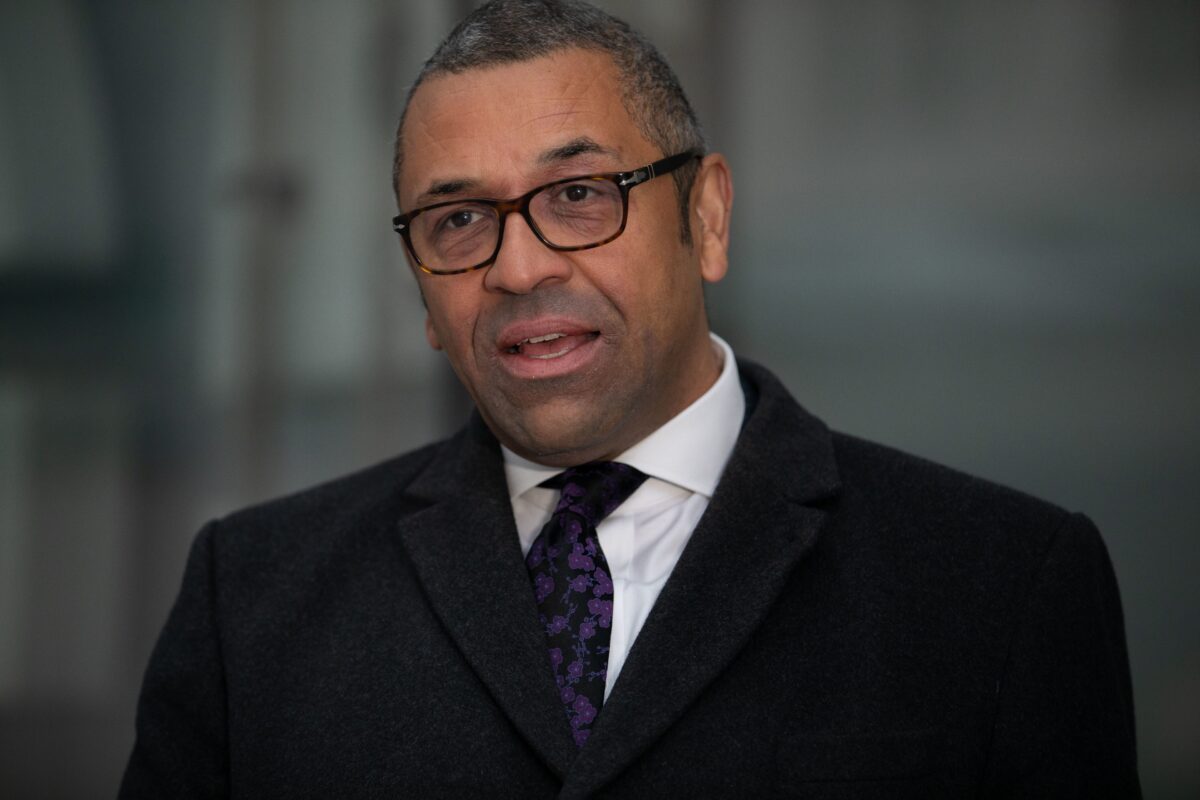 Alicia Kearns, chair of the Foreign Affairs Committee, welcomed the "pragmatic refresh" of the integrated review, but said seeing the threat from China as being primarily economic is a failure to "recognize that they are trying to undermine our security and our sovereignty."
Responding to Kearns, Foreign Secretary James Cleverly said ministers are "absolutely thinking it across the full range of threats and risks" in terms of security.
Commenting on the Integrated Review Refresh, which has a significant focus on China, Mendoza said he believes it's a "good start towards where we need to be heading, which is a much more season understanding of the challenge and threat posed by China."
In terms of China, the Critical Minerals Strategy is significant because it's "very much focused towards China," the HJS director said. "What we're trying to do here is guarantee our own supply of critical minerals because we don't want to be beholden to the China aspects of this."
The Economic Deterrence Initiative will also "make it much more difficult for human rights abusers to evade those sanctions," he added. "So I think there is a setting up here of understanding the parameters over the next few years."
Asked whether Beijing's threat to the UK is most limited in the economic sphere, Mendoza said the regime "can be more of an economic threat."
It poses a "values threat" by trying to set up an "alternative system" and could be a military threat, "depending on its goals in Southeast Asia" and Taiwan, by causing conflict with the UK's allies, Mendoza said.